[ What is Unique about Chatto Products ]

There are many different things that make Chatto products unique: from the way they are created, to what ingredients are used to make them, to what ingredients are left out when making them, even how our company creates products in an environmentally aware manner.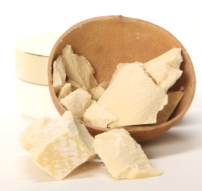 At Chatto we create hand made products made from natural roots, essential oils, organic oils, herbs, plant extracts, fruit extracts and organic butters which makes a majority of our products hypoallergenic unlike many ordinary products. We believe that with a person creating the product there is more love used in making the product and we can actually stand by the quality of each product we create. From the large variety of natural ingredients, Chatto products can be used by all different hair types and textures, as well as all skin types.
Chatto products are made with specific natural ingredients and we keep certain ingredients out of the products to ensure that we giving our customers products that increase the quality and health of your body and hair.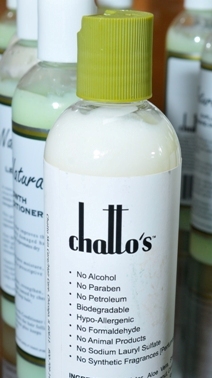 A unique thing about Chatto is that we promote healthiness when it comes to your skin and hair not just beauty, because once your skin and hair is healthy it will function properly, be more vibrant, beautiful, and give you the results you've been longing for. Our organic products have a high nutritional content that easily absorbs into the hair and skin for a healthier and more vibrant look. The ingredients in the products penetrate deep in to the follicles of the scalp or the epidermal layer of the skin to really produce amazing results.
Treat your hair and body with love and use the right products from Chatto to keep your body as a whole healthy.
What makes Chatto Shea Butter different from others on the market?
Chatto's 100% pure Shea Butter comes from Chatto owned Shea butter fields in Ghana, West Africa, where only the best Shea nuts are picked for the extraction and manufacturing of Shea Butter. The Shea Butter is then created using well-water which helps maintain its healing properties, instead of using stream water which actually depletes the true effectiveness of Shea butter. Chatto makes sure the Shea butter is created and manufactured in a manner that maintains the potency, vitamins, and healing properties that are so amazing for the skin.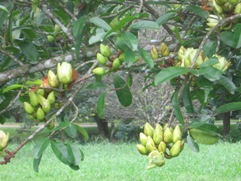 How does Chatto Skin + Hair Care reduce its impact on the Environment?
We strive to create products in an environmentally safe manner, which means that our facilities recycle as much waste as possible. We don't use chemicals that could be potential damaging to the environment. All of the ingredients used in our products are biodegradable, which means they can safely return back to the earth without being damaging.
Why do you have an Eco-Friendly Salon?
Unknown to many, there are various chemicals used on the body or in the environment around you that can cause damage to the scalp, hair, skin, and body. So we at Chatto have just recently opened up an eco-friendly Salon and Spa in the heart of downtown Chicago. The salon conserves energy, uses filtered water, the paint in the salon doesn't have VOC or Glycol, and we recycle all plastic bottles. We decided to create an eco-friendly salon since the condition and health of your hair, skin, and body are affected by the environment.
Overall Chatto is a natural + organic skin care and hair care company that believes each individual deserves quality products and services that deliver the results they are looking for.