Argan Oil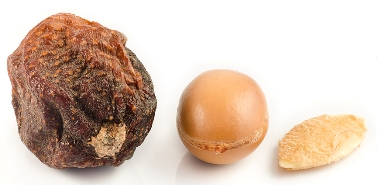 Oil extracted and produced from the nut of Argan Tree exclusively of Southwestern Morocco
Hair-caring nutrients such as Vitamin E, Omega 3, Omega 9, and Unsaturated fatty acids make Argan Oil very effective for hair growth.
High levels of unsaturated fatty acids, omega-3, omega-9, Antioxidant properties, Vitamin E, Carotene, and Squalene. These h
igh levels of omega-3 and omega-9 provide essential nutrients for the hair follicles and roots.
Unsaturated fatty acids strengthen the protein bonding structures in the hair improving the strength and preventing split ends.
Natural antioxidant properties repair the damaged cellular membrane of hair. Vitamin E found in Argan Oil revitalizes damaged hair, strengthens and repairs dry, brittle damaged hair, and restores the natural hair.
Minerals, Vitamins and fatty acids nourish dry, colored, damaged hair as well as protecting the hair from heat damage
Argan Oil penetrates into the hair pores and shaft to enhance the elasticity of the hair, also r
estoring the shine and vitality of the hair.